We Had a Street Party Christmas: A Case Study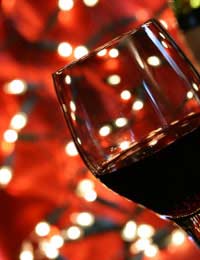 Maureen Nolan has always been a big fan of Christmas and loved to play host to all of her family. But in 2009 she had a bright idea that would see her play host to a lot of other people.
"My street has always been a lovely place to live," she explains. "I have lived here all my life and I get on so well with all my neighbours. On the run up to Christmas I was chatting to my neighbour Marie about her plans for the holidays. Her husband Mick had died two years before and she usually spent Christmas with her sister.
"This year however her sister was flying to Australia to spend Christmas with her daughter. They'd invited Marie of course but she didn't fancy the long plane journey. I hated the thought of her being all on her own so I invited her to my house for Christmas."
"Suddenly it occurred to me that there were quite a few old folk in my street who would be alone at Christmas and that's when the idea came to me to invite them all over. It was only going to be me, my husband Charlie, our daughter Kate and grand-daughter Niamh on Christmas day so there'd be plenty of room."
The Plan Gets Bigger!
Maureen told another neighbour, Jenny, about her plans. Jenny had two teenage children but said she thought was her friend was doing was a lovely idea and wanted to help. Before long most of the street's residents had got involved.
"There are 14 houses in our street and within a few days we'd all decided to have a street Christmas party," says Maureen. "Myself, Jenny, our neighbour Deborah who lived with her boyfriend and two young children and Jackie, who lived with her husband, all decided to host Christmas dinner with the rest of the neighbours split between our houses.
"Then we'd all go to Joan's, who lived in the corner house for a Christmas party. Joan's house was the biggest so it made sense and she was more than happy to have everyone round there."
Marie and the girls organised a kitty and everyone in the street gave money which they then divided up between the hosts to buy food and drink. Everyone coming to Joan's brought a bottle and whatever treats they wanted to contribute.
"We did a big shop together," says Marie. "It was so much fun and really made us feel festive and once we'd unpacked we all had a glass of wine together and chatted about out plans.
"Christmas Eve and Christmas morning were hard work with all the cooking but once everyone arrived for lunch at 2pm it was totally worth it. We had a lovely lunch with lots of laughs. Then we headed to Joan's for the party.
"Everyone said the day was lovely and it was certainly one of my best Christmases ever. We're already making plans for next year!"
You might also like...