A Christmas Themed Quiz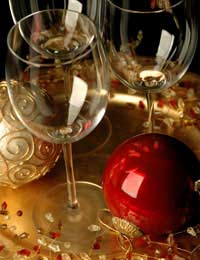 Why not entertain your family and friends with a test of their Christmas knowledge. Take a our light hearted quiz below. You'll find many of the answers here on this site.
Christmas Quiz Questions
Who Invented the Christmas Cracker?
Who was the first person to decorate a Christmas tree with electric lights?
Which famous Christmas carol features a 'lowly cattle shed'?
Name santa's eight reindeer as featured in the poem "The Night Before Christmas"
(a) Who is traditionally credited with writing the "The Night before Christmas"? (b) An English professor proved that it wasn't actually this person who wrote this Christmas rhyme. What was the name of the true writer ?
When was the film White Christmas made?
How is Rosemary Clooney related to the actor George Clooney?
Who wrote the song White Christmas?
The original St Nicholas (or Santa Claus) was a bishop who gave away his whole fortune to the young and needy. Which country was he from?
In the song the 12 Days of Christmas, what did my true love send to me on the 9th day?
In the novel "A Christmas Carol" by Charles Dickens, which was the second ghost to appear to Ebenezer Scrooge?
Name the 3 kings (wise men) who visited Jesus bearing gifts
What were the 3 gifts brought by the wise men to the baby Jesus?
The carol Silent Night translated from the Austrian "Stille Nacht" was written in 1818 by whom?
The huge Christmas tree in Trafalgar Square, London, is donated by each year by which country?
What is a male turkey called? (In the UK)
Which Christmas decoration could you find growing in an apple tree?
Name four of the ingredients you might expect to find in the Christmas drink 'Egg Nog" (full marks only if you can name four)
On the feast of which saint did Good King Wenceslas 'look out'?
Which saint was the first person to put on a nativity play?
Answers
Please find the answers below. If you're on a computer, we've helpfully added links to detailed information if you really want to 'impress' your guests!
1. Thomas Smith - he was a London confectioner from London, who decided to wrap other things than sweets in his famous twists of paper. He saw a half-burned log fall from the fireplace and spark back to life with a bang. He decided to add that "spark of life" to his "bonbonnes" and came up with his "Bangs of expectation" – our Christmas crackers.
2. Edward H. Johnson, who worked with Thomas Edison – the man who invented the electrical light bulb. Johnson presented his tree to journalists on the 22nd of December 1882 in his New York home: it had eighty light bulbs in red, white and blue colours.
3. Once in Royal David's city. The word carol stems from the French word "caroller", which refers to a circular sing and dance fest.
4. Dasher, Dancer, Prancer, Vixen, Comet, Cupid, Donner, Blitzen
5 (a) Clement Clarke Moore. (b) The original Christmas rhyme was written by Major Henry Livingston, Jr. (1748-1828) in 1807 and called - Account of a Visit from St. Nicholas. Moore was credited with the nursery rhyme after an acquaintance published it in a newspaper.
6.1954 - it starred Bing Crosby, Danny Kaye and Rosemary Clooney
7. She is his aunt
8. Irving Berlin
9. Turkey
10. 9 ladies dancing
11. The Ghost of Christmas past
12. Caspar, Balthazar and Melchior
13. Gold, Frankincense and Myrhh
14. Josef Mohr, an Austrian priest
15. Norway - donated each year by the people of Norway as thank you to Britain for its help in the second world war when Norway was under German occupation.
16. A male turkey is called a stag here in the UK. In the USA they are referred to as Toms and Gobblers, but no points for those answers!
17. Mistletoe - it's an evergreen shrub that grows in the branches of old trees, most popularly the apple tree. It can also be found on lime, ash, hawthorn and other trees with soft bark.
18.Egg Nog contains - eggs, sugar, vanilla extract, nutmeg, brandy, rum, milk, cream - a point for naming any four of these ingredients.
19. St Stephen - the opening line of the carol goes "Good King Wenceslas looked out on the feast of Stephen"
20. St Francis of Assisi is believed to have put on the first nativity play in Italy around 1223. Not many people could read and so plays were a means of telling stories
So how did you score on Christmas knowledge? Maybe you know more about world in general...so why not try our general knowledge quiz next?
You might also like...
Loved this quiz! Great for our works night out
Entertainer
- 9-Dec-15 @ 10:11 AM