Getting the House Ready for Christmas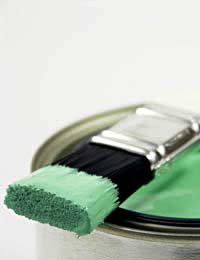 It's always the same isn't it? You think you've got loads of time to get your house ready for Christmas and then all of a sudden it's upon you. Where does the time go? Well since you know it's always going to be the same why not be clever this year and get your house ready before the rush begins? Proper planning and good timing can mean your house will be ready well in time for Santa's visit.
More Than Just Decorations
Getting your house ready for Christmas involves more than just putting up the decorations. At Christmas it's possible to have guests popping by almost everyday. Relatives, friends and neighbours will be dropping in to offer season greetings and of course Santa will be needing his sherry and a mince pie, so you want to make sure your house is in tip top condition before they start arriving! And the preparations can start up to six months in advance.
Six Months Before Christmas
Six months before Christmas is the time to get any major renovations you need doing started. We all know what can happen when you're getting work done on your home. What should take two weeks can end up taking two months! And you don't want the builders in and the house in disarray when Santa arrives! So play it safe and start preparations earlier in the year. Six months before Christmas get the builders in and they'll be out of the way by the time the first
christmas card
arrives.
Three Months Before Christmas
Three months before Christmas, while Santa is getting things organised in the grotto, it's time to do the painting. You don't want your xmas guests having to smell paint when they come in so getting it out of the way three months before means the smell will be gone by the time they turn up!
One Month Before Christmas
One month before Christmas - think about who's staying or visiting. Be they relatives or friends, you'll need to get the house organised for them and then start about making your house look festive. Here's our list of things to do one month before:
1. Clean the House
You'll feel better at Christmas if your house has a had a really thorough cleaning. Why not treat yourself and get a cleaning agency in for a day or two to do the job for you? Alternatively, set a weekend and allocate tasks to all the family, top it off in the evening with a meal out or a take away to celebrate the hardwork (and save on dishwashing!)
2. Prepare for Overnight Guests
Air the spare room and give it a thorough clean
Empty some space in a wardrobe for overnight guests to use
Start to get your clean bed linen and towels ready - all the better if you can coordinate your washing so that matching items are ready at the same time!
If you need to move your children around, start to make preparations now - move stuff out of their rooms early and arrange the bedrooms so both kids and guests are comfortable
Give the bathroom a good going over, festive accessories can even make a difference here...
Buy some travel sized toiletries and place in a basket for your guests to use
Some people like a bit of space to get away from it occasionally so why not put a kettle with some teabags and coffee in the spare room?
Prepare for Drop in Guests
Hats and Coats
- Make some additional space in your hall cupboard, utility room or a spare bedroom for visitors' coats - you don't want to spoil the impact of your beautifully festive house with coats draped over bannisters or heaped on a chair or coat stand.
Crockery - Keep some of your best cups, mugs and side plates separately, ready for drop in guests - that way you're not worrying about giving great auntie Violet the mug with a chip in the rim and the Old Fart slogan emblazoned across the front.
Bathrooms - Change your hand towels frequently (at least daily) and make sure you have extra toilet rolls where they're easily found by visitors. Pot pourri or even better fresh flowers, can make a huge difference to the overall look of a bathroom.
Living areas - Place furniture where the Christmas tree will not get damaged and make sure Christmas cards are not placed so they can be knocked over by a gust of wind or an exhuberant guest. Make sure you have a plentiful supply of coasters so that hot drinks don't spoil your furniture.
Find Extra Storage Space
Gifts
and
food
preparations are discussed elsewhere on this site, but part of getting your house ready will be finding space to store the extra things you'll have around. Empty a cupboard - preferably one with a lock on it - in your bedroom (or somewhere you can access it out of sight of prying eyes) in which to store Christmas presents. It's also handy to do the same with food: clear out a kitchen cupboard and start buying food with a long use by date early in December or even late November. Similarly, make a start on using up food from your freezer, there's bound to be something there you won't need over the Christmas period so use it now and make some space for Christmas food.
Christmas Decorations
Now - it's time for the fun stuff, the decorations! Start shopping for decorations now. Decide on your
theme
whether it be winter wonderland or Santa's grotto and go in search of cute or classic ornaments and creative crafts. You could start
making your own decorations
and get the kids involved in some arts and crafts.
Look for the perfect tree and plan what kind of lights, ornaments and decorations you'll put on it. Go for a classic, traditional theme of green, gold and red or maybe something a little more modern for example silver and blue or lilac and white. Play around with colours and make sure you add a little of your own personality into the design so your decorations are truly your own.
Little DecorativeTouches
Small touches like candles, vases, pine cones, fruit bowls, fresh flowers, holly sprigs and tealights can finish off your rooms nicely. Fun stuff like singing snowmen, reindeers with red flashing noses and cuddly christmas toys are considered tacky, but you know the kids love them - so why not put some in their playroom if you have one, or the downstairs toilet's another great place!
Preparing for Christmas needn't be stressful but timing is key. Start your preparations early on and make sure you plan what you need to do and when. Being prepared will help you to have a much more enjoyable Christmas with your friends and family in a house you'll be proud of. You'll be more than happy far Santa to drop by when you know your house is in tip top condition and is beautifully decorated for the xmas holidays.
You might also like...