Tips on Making a Christmas Photograph Album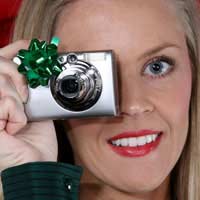 So many wonderful things happen at Christmas – and lots of funny ones too. And of course there's no better way to remember your baby daughter's joyful smile upon opening her very first Christmas present or the puzzled expression on grandma's face when she's trying to guess "The Da Vinci Code" during charades than by taking pictures – lots and lots of them.
Remember the year when your dad wore that dreadful sweater with a picture of Rudolph on it and you all made fun of him until his face went as red as the reindeer's nose? Or the soup dripping from your little brother's face after he'd dozed off and dove into his plate because he couldn't sleep the night before, excited as he was about the BMX bike he was expecting to get from Santa Claus? Priceless memories, indeed, and of course you want to be able to hang on to those for all eternity – or at least your lifetime.
So snap away at Christmas: with digital cameras you no longer have to worry about only having 36 possible pictures while there are at least three times as many photo opportunities. Forget about the high cost of developing film, too: just plug your camera into your computer, and choose the ones you want to keep and possibly print. Now isn't that convenient?
Keeping the Memories
You don't even need to burn the images onto a cd-rom or take your camera's memory card to the photo shop anymore to have your digital pictures printed onto some nice glossy paper, either; home photo printers have become pretty cheap recently, making them accessible for most households. That makes taking pictures even more fun; you can print off the photo you like right after having taken it! It's like having a Polaroid camera, only you get to choose if you want the snap before the print comes rolling out…
Making an Album
The best way to store all those amazing, moving, funny and just pretty pictures is of course to stick them into a photo album. And why not make a special album just for Christmas? You can even make it yourself: it's a fun project that you can undertake together with the kids or your partner – the perfect way for turning the album into a nice bonding experience, too! Just get yourself an empty book with pretty rigid pages and hard covers and get decorating: there is plenty of Christmas imagery to choose from. Then take some two-sided tape and carefully put the pictures in the book and you're ready to show everybody what a great time you and your family had at Christmas!
All About SharingNot everyone will have the opportunity to come and sit in your sofa and flick through the album with you while sipping on a nice cup of hot tea or a steaming mug of mulled wine, though. Pretty much every family has relatives that live at the other end of the country – or even abroad. That's why it's a great idea to create an online equivalent of your Christmas album, too. There are plenty of websites that offer you the possibility to upload your pictures and store them in your own online albums – and most of them are totally free! Simply put your pictures up, finish your album with some comments, paste the link into an email and send it off to your worldwide community of friends and family: there's nothing like sharing joy around…
Do you have a favourite picture from last Christmas? Why not incorporate it into this year's homemade Christmas cards?
You might also like...