Female Fashion: What to Wear on New Year's Eve?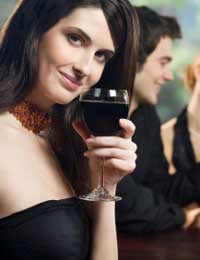 Everyone is different when it comes to fashion. Some people like full on glamour every day. Others prefer to dress down in jeans and a t-shirt. However New Year's Eve is the one day of the year when every woman should take advantage of having the chance to dress up.
This doesn't mean though that everyone has to go for the same glammed up style. Indeed there are plenty of styles on offer to suit every bodyshape and personality.
New Year Party Dresses
Even if you don't like frills and feminine outfits you can still opt for a dress on New Year's Eve. A little black dress for example with killer boots is much more sexy than girly and will always be a show stopper. Plus, as the fashionistas say, there's a little black dress for everyone!
If you want something a little more glitzy you're in luck. Sequins are in at Christmas and New Year, no matter what the fashion trend is. Don't go overboard or you'll look like you're in a fancy dress costume! But the right number of sequins adds just enough New Years sparkle to a dress.
Lace can also be a big trend at this time of year and there are plenty of lacy dresses out there for the girl who likes to look feminine. Go for pretty as opposed to flashy and your outfit will go down a treat.
Fabric is very important in winter and opulent fabrics are often a big hit - so go for luxurious and sumptuous and you can't go wrong.
Suits
If you're really not a dress person then you can't go far wrong with a well cut suit. The key to getting a great suit though is the tailoring. A longer jacket works well at elongating the body while a pinched waist can give the illusion of an hour glass figure.
Prints
Another key trend of the season will be animal prints. Before you start thinking 'Bet Lynch' from Coronation Street the key is not to go over the top. Instead just add hints of print such as a print bag or scarf.
The other top colours for the winter will be red, purple and white. Keep reds rich and deep. Go for dark purple as opposed to lilacs or pinks and make sure your whites are bright and crisp. You don't have to wear a block colour you can just wear one item of clothing in that colour or you can even just use that colour for your accessories.
The best way to look good is to feel good so make sure you only wear what you feel comfortable in. It doesn't matter if something is bang on trend if you don't feel good in it then it's not going to work. If you're not into outlandish colours or styles then keep it simple and vice versa. And remember it's New Years Eve, you're supposed to be enjoying yourself! So go out there, put on whatever makes you feel good and have a fantastic night!
You might also like...