How to Stay Positive at New Year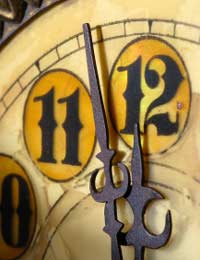 New Years Eve is all about parties, friends and celebrations; however, for some people it's not such a happy time. Indeed for some people New Year can be a sad experience. Looking back on the year that's finishing and ahead to the new year is not always an enjoyable experience, especially if you have had a disappointing or upsetting year.
If you have lost a loved one or a relationship has broken down for example, looking back at the last 12 months is not something you will want to do but on New Years Eve it's hard not to. If you are struggling to cope with New Years Eve there is support out there that you should take advantage of.
Christmas Carelines
Over the Christmas and New Year Period a Holiday careline is usually set up. The number of this will be advertised on television. If you are feeling low or lonely you can call this number and talk to someone who'll listen and offer support. Sometimes it just helps to talk about your experiences.
You could also speak to your doctor and ask to be put in touch with a counsellor you can talk to. You may not think this will help but talking to someone can often ease the burden a little. Your doctor will be able to recommend someone to speak to.
Family Support
If you can turn to family members - then let them know you are struggling. If they don't know you are upset they can't help you. You may feel like you don't want to burden them but they will most certainly not see it that way. Christmas is a time for family and they will be there to support you if you let them know you need them. If you can't turn to family then what about close friends? Let a good friend know you are in need and they will be more than happy to lend their support.
Volunteer
If you have to spent Christmas and New Year alone and you are really not looking forward to it then why not consider volunteering? Charities and homeless shelters are always looking for volunteers but never more so than over the holidays. If you don't want to be alone you could have a fulfilling and memorable Christmas and New Year by donating your time to a charity. You could help out at a soup kitchen, or help man a careline so you can offer help to other people in need.
Treat Yourself
If you are feeling lonely and upset and you do not have any plans for Christmas then why not treat yourself. Take a trip away or, if you're staying home, treat yourself to some delicious foods and enjoy all the great television that is on over the festive season. Remember you don't 'have' to do anything over New Year. Don't let yourself get stressed out about having to do something exciting or unusual. Just enjoy it for what it is.
You might also like...