About Our Site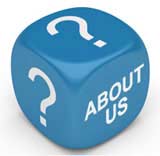 LovelyChristmas was formed to offer a unique reference point on christmas traditions, food, entertainment and crafts.
Since it is celebrated by millions of people around the world there's no shortage of Christmas advice out there. From websites to pamphlets Christmas lovers are inundated with information. So what makes Lovely Christmas unique? Simple, Lovely Christmas is written not just by experts on style and lifestyle but by Christmas fanatics!
You can't really write about Christmas unless you love everything about it! So for all your queries from tinsel to turkey and from mince pies to entertaining the mother-in-law Lovely Christmas is your one-stop-festive-favourite. There are details about everything from how to turn your house into a winter wonderland to how to get the perfect festive wardrobe. And for mums and dads there's all the information you need on how to make Christmas extra special for your little ones. We've handy tips on making the perfect nativity costume and fun games to play to keep them entertained throughout the season.
But what makes Lovely Christmas even more special is the additional extras the site gives you. Like little treats in your stocking on Christmas morning we've got bonus articles providing you with details of how Christmas is celebrated across the world and tasty recipes for festive treats.
For all your Christmas wishes Lovely Christmas is on hand to help. Merry Christmas everybody!

Related Articles in the 'Site Information' Category...