Recycling Your Christmas Decorations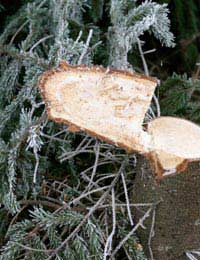 When Christmas is over it is understandable to feel a bit blue. After weeks of shopping and planning all of a sudden it's all over and you may find yourself at a bit of a loss. But the best way to cheer yourself up is to be pro-active and do something good – like recycling your decorations.
Decorating our houses at Christmas really helps to get you into the Christmas spirit. Nothing marks the start of Christmas like putting up a tree and decorating the room. But what do you do with your decorations once the festive season is over? In today's green-conscious society recycling your Christmas decorations is vital. However it is not just the environment that will benefit – recycling and re-using your Christmas decorations also helps you save money and when times are hard, financially, this can be very helpful.
Re-use What You Can
Christmas may come just once a year but we all know how quickly the year passes and it seems you barely take your decorations down when it's time to put them up again! There's little point therefore in throwing out your decorations and buying new ones for next Christmas. Doing so is costly and time consuming. Of course sometimes it's nice to have a change and replace what you have but as a general rule, re-use what you already have.
When you take down your decorations you should make a note of where each piece goes and pack them neatly. That way when it comes to getting your house ready for the festive season again you'll know exactly where to put everything and your decorations will be in good condition.
Let Others Enjoy Them
You may be bored of your decorations but others may find them fabulous! One man's trash as they say is another man's treasure. So if you are thinking of giving your Christmas decs' a makeover then why not take your old ones to a charity shop? This way you'll give another household the chance to enjoy them, you'll help raise money for a good cause and you will make way for your new festive features!
Recycle Your Tree
If you use a fake tree then you can re-use it again and again, year after year. However if you have a real tree obviously this is not the case. But rather than just throwing your tree away at the end of the Christmas season, take it to be recycled. Recycled Christmas trees can be used to plant more trees. Most councils will organise Christmas tree recycling during the weeks following Christmas. Your local council website should include information on where to take your tree. There may even be a local collection.
Recycling is becoming more and more popular, especially as green issues gain more and more prominence. If you want to do your bit for the environment then look into recycling your decorations as much as possible. Starting the year with a good deed is a nice way to kick things off too!
You might also like...